Nina Saxon is a film and TV title designer with a prolific career and deep influence on the aesthetic of film branding and title design, especially in the 1980s and 1990s. But until Kristin Callahan created it this year, Wikipedia didn't have a biography article for her.
"Nina Saxon's biography highlights the achievement of women in a historically male-dominated field," Kristin says. "The choice to focus my efforts on her story reflects my own experiences being a woman in motion graphics."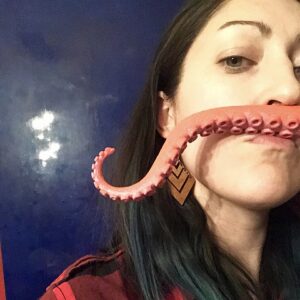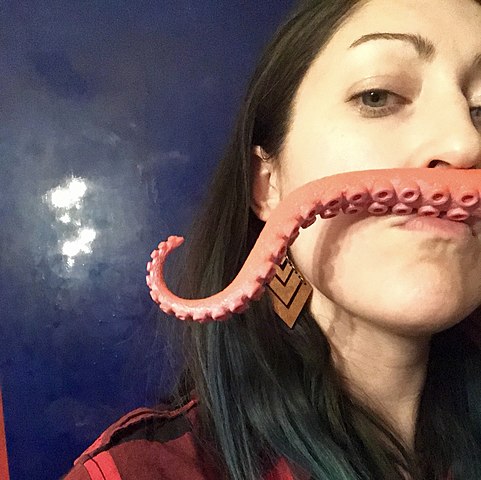 Kristin is both an animator and a professor of art and design at Lewis University. In that role, she's a member of the American Institute of Graphic Arts (AIGA). In 2018, she'd attended the Design + Diversity conference, where she got inspired to update the curriculum of the graphic design program at her university to be more inclusive of diversity in graphic design history.
"I am an animator and design professor that teaches a wide variety of courses in graphic design and motion graphics. I teach and study animation history and am interested in exploring the connection between traditional animation history and the history of motion design," she says. "Additionally, my academic research explores how social responsibility is addressed in undergraduate curriculum. The exploration of this topic has deepened my commitment to creating a diverse curriculum that lifts up historically underrepresented design practitioners."
These interests all came together in 2022, when AIGA collaborated with Wiki Education to host the AIGA Wiki Scholars course, a 6-week program where Kristin and other graphic artists learned how to create and improve biographies of diverse graphic artists on Wikipedia.
"As an academic, I am charged with serving my discipline and developing new knowledge," Kristin explains. "Contributing to Wikipedia allows me to accomplish both by creating a more inclusive version of graphic design history and providing those interested in the field resources to continue their exploration of graphic design."
Guided by instructor Will Kent, Kristin says she learned the ins and outs of how to create her article on Nina Saxon. While she admits it was a challenge to let go of control and accept the communal nature of Wikipedia, she enjoyed how easy it was to create the article.
"The Wiki Education course was extremely helpful in providing guidance to develop articles that fit the quality expectations of the platform," Kristin says. "Additionally, it provided me with the confidence and technical knowledge to easily publish my first article."
Kristin encourages other graphic artists to engage with Wikipedia, especially in creating more representation in the field by adding biographies of diverse people in graphic arts.
"Wikipedia tends to be the first source that many individuals engage with when exploring a topic. A more diverse Wikipedia provides individuals with a broader understanding of the discipline and has the potential to guide research to be more inclusive," she says. "I hope to continue to create diverse biographies related to motion design and animation that lift up women and historically underrepresented groups."
Interested in a course like the one Kristin took? Encourage any organizations you're a member of to partner with Wiki Education to host a similar course. Visit wikiedu.org/partnerships for more information.
Image credit: Kcolleena, CC BY-SA 4.0, via Wikimedia Commons