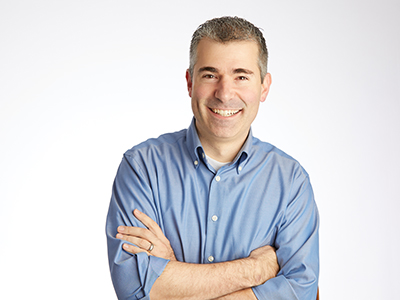 Wiki Education is proud to announce the addition of Richard Culatta to our Advisory Board. Richard is an internationally recognized leader in technology and learning. He serves as CEO of the International Society for Technology in Education (ISTE), a nonprofit supporting education leaders in 127 countries.
Prior to joining ISTE, he was appointed by President Obama to lead the US Department of Education's Office of Educational Technology. In this role, he led the development of a National Education Technology Plan and helped accelerate the development of more effective learning apps. His book, Digital for Good: Raising Kids to Thrive in an Online World, aims to help parents prepare young people to become contributing digital citizens.
"I'm honored to join Wiki Education's Advisory Board," Richard says. "Their mission to promote open educational resources, increase digital citizenship among students, and support educators is near and dear to my heart. I look forward to working with the Wiki Education team to help prepare young people to be lifelong learners and problem solvers in a complex digital world."
Wiki Education's Wikipedia Student Program prides itself in training students how to add high-quality information to Wikipedia using trustworthy sources. In surveys from the 2021 Spring term, we found that more than 96% of instructors agreed that a Wikipedia assignment improves their students' digital and media literacy skills. Another 93% agreed that a Wikipedia assignment helps develop students' sense of digital citizenship, which is a desire to contribute to and ensure the accuracy and accessibility of information.
I'm confident that Richard will help spread the good word of Wiki Education's work in this area as we fight the flood of misinformation and disinformation that continues to confuse and overwhelm people seeking answers online.