This fall, we're celebrating the 10th anniversary of the Wikipedia Student Program with a series of blog posts telling the story of the program in the United States and Canada.
When we started what is now the Wikipedia Student Program, we wanted to create support for students and instructors participating in the program. An initial plan involved supporting a new volunteer role within Wikipedia: the Campus Ambassador, who would help support participants in-person.
We sought out people who would be newbie-friendly faces on campus, helping students learn the basics of Wikipedia. Paired with a more Wikipedia-experienced Online Ambassador to answer technical questions, many Campus Ambassadors hadn't edited Wikipedia prior to this role. While we're no longer using the Ambassador model, we note the role itself had a profound impact on at least two people whose involvement on Wikipedia began as Campus Ambassadors in 2010: Max Klein and PJ Tabit.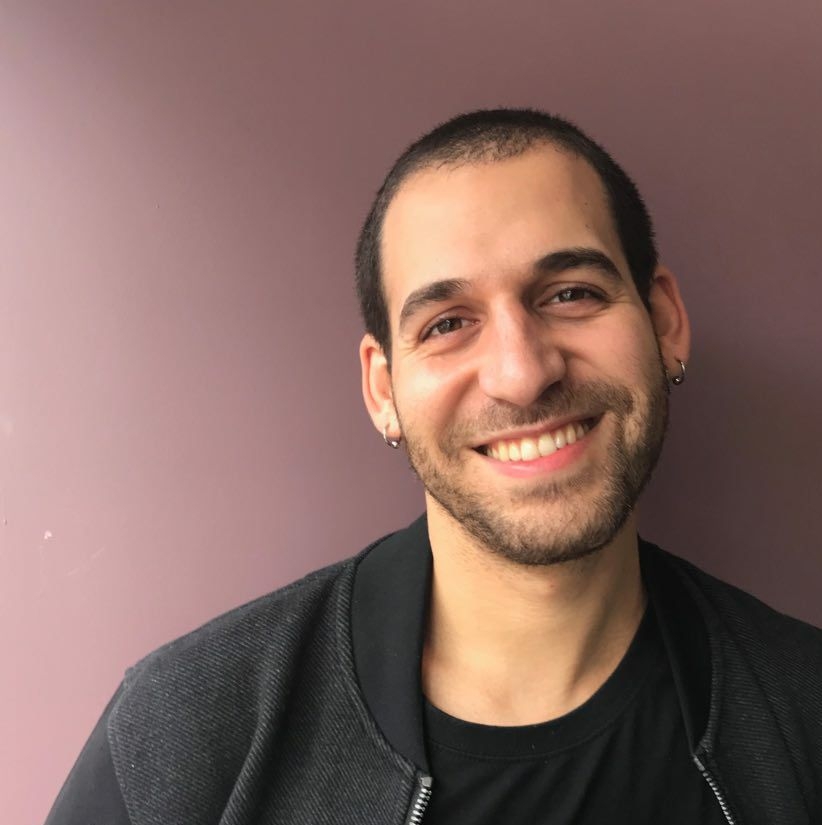 "That was basically the entire jumping off point for my whole career," Max says. "I've made a living out of being knowledgeable about Wikipedia and contributing to the ecosystem, mostly through bots and data projects."
Max taught a student-led class at the University of California at Berkeley that he and collaborator Matt Senate decided to build out entirely on the Wikipedia project namespace. He also served as an Ambassador for other courses. After graduating from Berkeley in 2012, Max's first job was as a Wikimedian-in-Residence for OCLC, teaching librarians to contribute to Wikipedia. Then Wikidata became a project.
"Wikidata legitimized and exponentiated the idea that Wikipedia could be about data as well as articles," Max says. "That is a useful way to get involved if you are more, let's say, numerically-minded. That allowed me to get involved in a way were I could start immediately with large individual contributions. However today I recognize that the best projects merge all the different perspectives of the users, the aesthetes, the editors, and the programmers."
He built a bot that contributed bibliographic and autographic data from the Library of Congress to Wikipedia, then helped build the WikiProject Open Access Citation Bot. In 2015, Max piloted the Wikipedia Human Gender Indicators, the first automated documentation of biography-gender representation across all language Wikipedias. He helped create an AI-powered version of HostBot to find the best newcomers. Then he supported the Citizens and TechLab experiment to see if wiki-thanking by other users led editors to contribute more. Today, Max is starting project "Humaniki" to provide data and tools to assist systemic-bias-focused editing.
In other words, Max has done a lot from his initial start as an Ambassador!
"It's defined my career and values," he says. "Wikipedia is one of the few remaining sites that hold the promise of what we thought the internet would be at the turn of the millennium. We knew entertainment and commerce would come online, but the promise of libraries and public parks and civic-engagement coming on-line has found less of a foothold. Luckily Wikipedia is still ticking showing what a non-commercial internet could be like. I'm motivated by the feeling of collaborating on public-good, socially important projects with humans all around the world."
While Max branched out from his work with the program to other areas of Wikipedia work, PJ has continued to be involved with the educational efforts. He originally got involved when starting graduate school in public policy at George Washington University.
"It seemed like an exciting opportunity to work on something related to what I was studying and involving one of the most visited websites on the internet," PJ says.
After supporting courses on campus at GW, PJ traveled to India in 2011 to support the Wikimedia Foundation's efforts to replicate the program there. When a working group was formed to find a new home for the program, PJ volunteered. And when Wiki Education as a new organization was formed, PJ was elected to the board, initially serving as treasurer. Since 2017, PJ has been Wiki Education's board chair.
"Simply, I think the work is critical," PJ says. "Wikipedia stands out as a source of reliable factual information on the internet, and Wiki Education, through the Student Program, helps Wikipedia become more representative, accurate, and complete. I am extremely proud of what this organization and program accomplish."
PJ points to the scale of Wiki Education's program and impact as a key success marker over the last decade. He noted that when we were first starting out in 2010, we couldn't have imagined that 20% of English Wikipedia's new active editors would come from this program.
And his involvement over the last decade has meant a lot to PJ personally as well.
"I have made amazing friends that I likely would never have met if not for Wikipedia," he says. "My involvement with Wiki Education and the Student Program have also given me an understanding and deep respect for how Wikipedia gets made, which I would not have gained as just a reader of the site."
Both Max and PJ hope to see a future in which Wikipedia reflects fewer and fewer systemic biases.
"Wiki Education has made tremendous progress toward ensuring Wikipedia is representative, accurate, and complete, but clearly there is much more to do," PJ says. "I hope that we eventually resolve Wikipedia's systemic biases and that it truly represents the sum of all human knowledge."
"I hope that Wikipedia lives for another 20 years, and beyond. But I also hope that Wikipedia can be a platform for change vis-a-vis the problems of gender, economic, racial, and political justice," Max says. "I think it's already stepping in this direction with amazing editors who increase its coverage and fight misinformation. Obviously an encyclopedia can only do so much (although it's quite a lot despite its medium). Still I imagine there is another project beyond Wikipedia, like Wikidata hinted at, that can utilize the pattern of collaboration that's existed and has been so fruitful. I don't know what it is yet, I've been thinking about it for 10 years, but I believe it's there in the future."