I'm happy to announce Steve Jankowski as Wikipedia Visiting Scholar at the University of Windsor!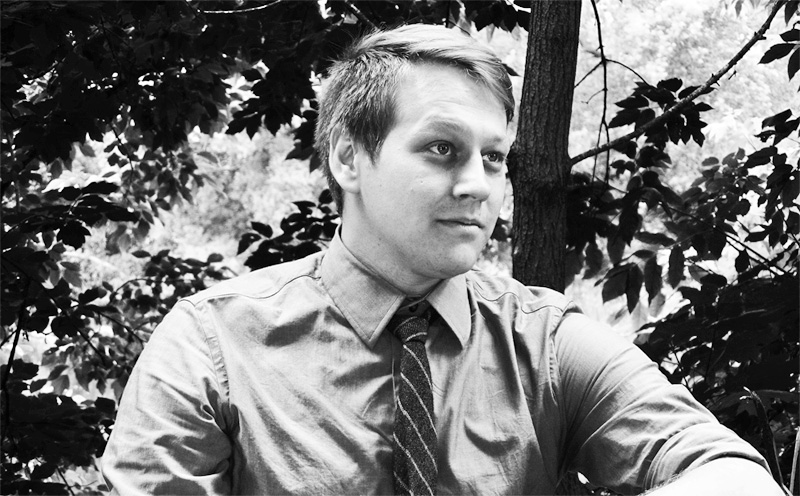 Steve is a PhD candidate in the Joint Graduate Program of Communication and Culture at York and Ryerson Universities. He holds a MA in Communication from the University of Ottawa, and a BDes from the York/Sheridan Design Program. His research explores historical and contemporary issues concerning the political design of encyclopedic knowledge.
Wikipedia plays a key role in Steve's research, but he's also an active volunteer contributor. As User:Textaural, he has contributed to several topics related to encyclopedias and encyclopedism, like the biography of Vincent of Beauvais, who wrote the important 13th-century encyclopedia, the Speculum Maius. He has also made several contributions to Wikisource.
With his new access to the University of Windsor's collections, Steve will develop articles about topics like cross-border culture, First Nations history in the Essex county/Detroit River area, early French History of the Detroit River area, Windsor/Sandwich's Underground Railroad, and First Nations sports history.
"I was thrilled to accept the position of Wikipedia Visiting Scholar at the University of Windsor," Steve said. "I am excited to dive into the university's electronic and physical archives to find unique sources, voices, and stories about the local history and cross-border culture of the Windsor and Detroit River area. My interest in this kind of work stems largely from my academic experience as a graduate student. In 2009, I started studying the production of knowledge on Wikipedia as the topic of my Masters thesis. I have carried this focus forward into my PhD dissertation where I am investigating how the designs of general encyclopedias — like those of the Encyclopedia Britannica or Wikipedia — rely on the techniques of both inclusion and exclusion to communicate knowledge. Also during my Masters I worked as a research assistant for Dr. Boulou de B'béri on his 'Promise Land Project,' a multi-year project that amplified the recognition of Black history within the neighbouring municipality of Chatham-Kent, Ontario. My goal is to take what I have learned from these experiences and apply them to this new and exciting role."
Working with Steve at the University of Windsor is librarian Heidi Jacobs, who said that "Leddy Library's Centre for Digital Scholarship is excited to be partnering with the Wikipedia Visiting Scholars program. We think this partnership offers exciting opportunities to build on faculty and librarian research and classroom work with Wikipedia and to support our commitment to both preserve and make accessible the diverse history of the Windsor/Essex County/Detroit River area. We're very much looking forward to working with Steve and Wikipedia over the next year."
Although Visiting Scholars is typically a role performed remotely, "visiting" in a virtual sense, Steve is local to the university and thus will be able to take advantage of the library's physical collections, in addition to digital. He will also have access to historians and other scholars on campus who can support his research.
If you are a Wikipedia contributor interested in forming a relationship with an academic library, or if you work at a university and would like to learn more about how a Visiting Scholar could increase the impact of your library's collections, visit the Visiting Scholars section of our website.
---