Wiki Education supports thousands of students from hundreds of classes each term, but we rarely get to meet these students face-to-face. We get to know them through the millions of words they add to Wikipedia and through feedback from their instructors. Thanks to our course Dashboard, we're able to support all of these students without ever stepping foot in a classroom, but it's a privilege when we're invited to make an in-person visit.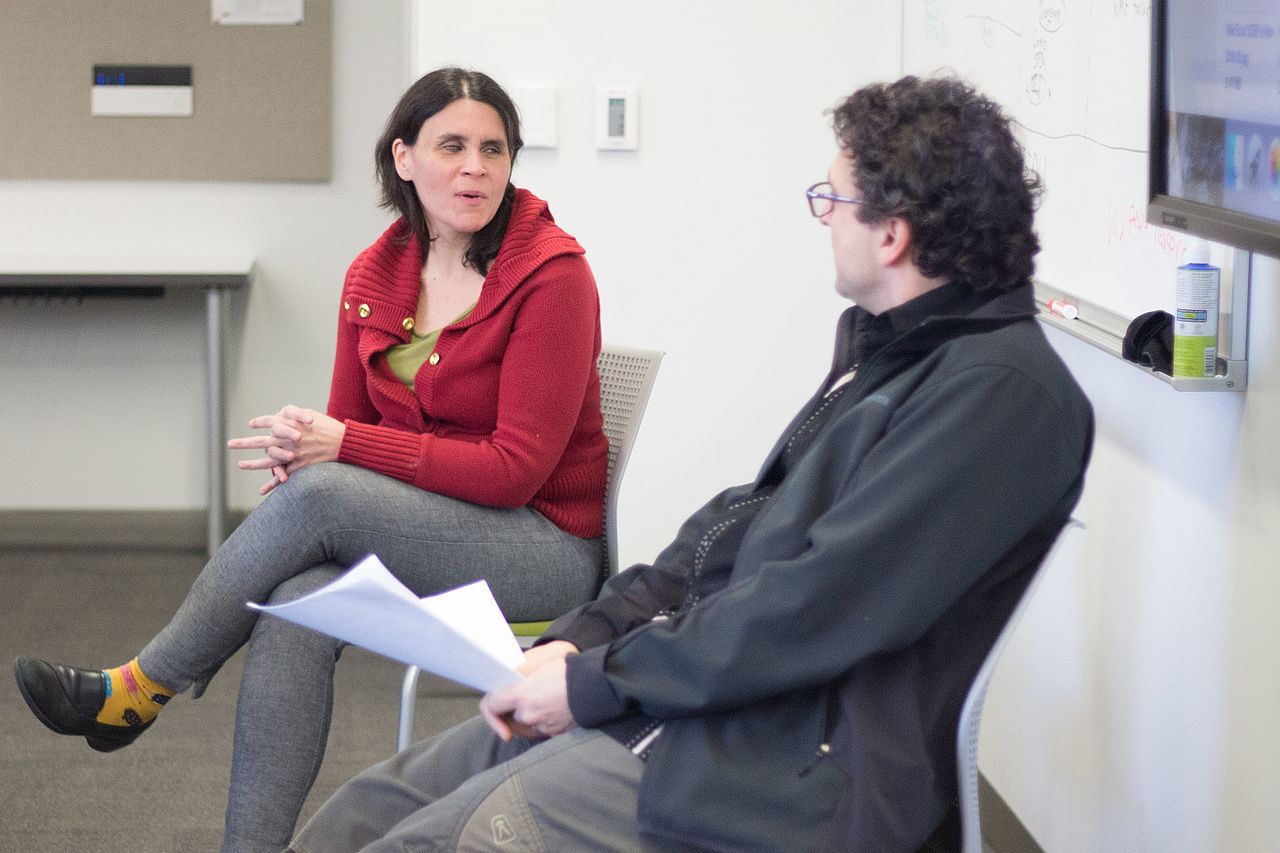 At the end of February, Educational Partnerships Manager, Jami Mathewson, and I visited Dr. Amin Azzam's class of fourth year medical students at the University of California, San Francisco. At the end of their medical schooling, Amin's students are in a unique position. As he says, they're far enough along in their medical training that they have the confidence to share their expertise, but they're not so far along in their careers that "they can no longer speak English." Wiki Education has been working with Amin and his students since Fall 2014, and in that time his students have improved articles ranging from hepatitis to bacteremia. In recent years, Wikipedia has become a leading source of medical information on the Internet. By improving medical content on Wikipedia, Amin's students can potentially affect the lives of millions of people without ever stepping foot in an exam room. We talked to Amin about the history of the program at UCSF, how his students use Wiki Education's resources to make contributions that meet Wikipedia's strict requirements for editing medical content, and, importantly, how their contributions can empower others to make informed medical decisions.
Later that week, on March 3, Outreach Manager, Samantha Weald and I visited a very different type of class at the University of California, Berkeley. This term, Naniette Coleman, a PhD student in the Sociology Department, has organized a student working group around the theme of privacy literacy, a project jointly funded by the Center for Technology, Society, and Policy and the Center for Long-Term Cybersecurity. The vast majority of students we support are at the undergraduate level, and the students Samantha and I talked to in Berkeley were mostly freshmen and sophomores. As an informal discussion, we explored the impact that these students, even so early in their educational careers, can have on Wikipedia. Hardly older than Wikipedia itself, Naniette's students can't remember an Internet landscape without it. They've been using it regularly since middle school, and they were eager to learn how to contribute themselves. Drawing on their diverse interests and backgrounds, they'll be exploring several facets of privacy from the legal to the theoretical, both within the U.S. and internationally. Unlike most of the courses we support that take place on a term-by-term basis, Naniette hopes to make this a year-round project.
Whether freshmen who aren't yet sure of their majors, or graduate students specializing in a highly focused field, the students we support all have the capacity to make meaningful contributions to Wikipedia. Thank you again to Amin and Naniette for inviting us to meet with your students. In truth, we learn as much from them as they do from us.