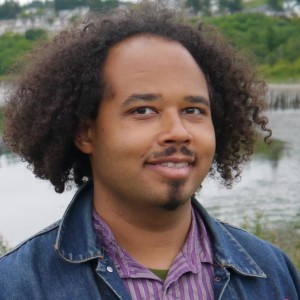 In January, Wiki Education Foundation board elected a new board member, Dr. Carwil Bjork-James. Dr. Bjork-James is an expert in indigenous communities and a years-long contributor to Wikipedia, both as an editor and as an instructor in our Classroom Program.
Dr. Bjork-James is Assistant Professor of Anthropology at Vanderbilt University. He earned his PhD at CUNY, and a Master's in Public Policy at the University of Chicago. His work focuses on grassroots politics in Bolivia and on the transnational movement for indigenous rights. He has taught at Hunter College, Baruch College, and the New College of California. He has been a Wikipedian since 2005, and has taught indigenous rights through Wikipedia in unique assignments at Hunter and Vanderbilt.
"I'm pleased to welcome Carwil to our board," said Dr. Diana Strassmann, Carolyn and Fred McManis Distinguished Professor in the Practice at Rice University and chair of the board of the Wiki Education Foundation. "His work on systemic bias in Wikipedia and his experience as an instructor in our program make him uniquely situated to help guide Wiki Ed's work."
Dr. Bjork-James was able to attend the board's in-person meeting in Tiburon, California, at the end of January.
"I had a very warm welcome from Wiki Ed's board and senior staff," said Dr. Bjork-James. "I look forward to using my skills as an academic and a Wikipedian in support of the Wiki Education Foundation's important mission, which benefits students and Wikipedia's readership alike."
The Wiki Education Foundation is a grant-supported non-profit institution, which supports the use of Wikipedia and Wikimedia projects in higher education contexts across the United States and Canada. It is based in San Francisco. To learn more, visit www.wikiedu.org.