Today is Wikidata's ninth birthday — and what better way to celebrate than a conference?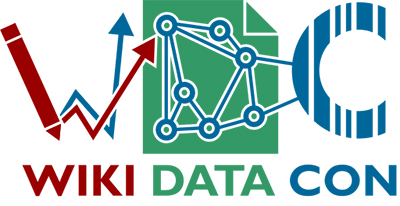 WikidataCon 2021 begins today! The conference spans three days (October 29–31), several tracks, and so many sessions, so we thought we would share a list of sessions that might be of interest to those of you in the GLAM and education sectors. Some of these sessions feature past participants from our Wikidata courses.
But first, if you're not registered yet, you can take care of that at this link!
Wikidata at Texas A&M University Libraries: Enhancing Discovery for Dissertations (Jeannette Ho): This presentation will highlight how librarians at Texas A&M University uploaded student, dissertation, and faculty advisor data to Wikidata as part of the PCC Wikidata Pilot initiative. It will also cover some challenges and next steps, as well as possible implications that Wikidata may have for traditional processes to manage personal and organizational entities in a catalog.
Wiki API Connector – Simplifying ETL workflows from open APIs to Wikidata/Commons (Andrew Lih): This session will provide an overview of the Wiki API Connector. The connector aims to simplify the extract-transform-load (ETL) process of metadata uploads to Wikimedia projects without complicated coding or software development. This tool may serve as a general solution useful for other GLAM institutions or partner organizations. This session will address work completed with the tool so far and seek feedback on how it may be useful for other users and applications.
The Met Museum's Work with Wikidata and Structured Data on Commons (Andrew Lih): This session will unpack how The Met Museum has contributed object metadata and depiction information to Wikimedia projects and in return, how Wikidata content is brought back into The Met's database and made available via its open access API. This session will cover Structured Data on Commons (SDC), including the tools, processes, modeling challenges, and the complexities of using references for SDC.
Wikidata in the Classroom: Updates from North America (Stacy Allison Cassin, Lane Rasberry, Amanda Rust, Amy Ruskin): This session will explore some examples of Wikidata in the classroom across North America. From the University of Toronto, Stacy Allison Cassin will describe the use of Wikidata in an introductory library and information science course. At Northeastern University, Amanda Rust and Amy Ruskin will share insights about a public art documentation project they are working on with students. From the University of Virginia and Wiki Education, Lane Rasberry and Will Kent will report out on a partner project, supporting Data Science masters students who used Wikidata for a capstone project.
There are, of course, many other worthwhile sessions for anyone to attend, across all of the conference tracks. This year we're especially excited about the the entire Education & Science track, which was co-curated by Shani Evenstein Sigalov and Wiki Education's Will Kent and LiAnna Davis. With education and science being so dear to us at Wiki Education, we recommend attending as many of these sessions as you can!
This conference happens every other year, now is the perfect time to meet some luminaries in the Wikidata community and catch up on Wikibase, decolonizing Wikidata, Wikidata tools, and building a sustainable future for Wikidata. We encourage you to attend as many as you can. Many of these sessions will be recorded and archived for you to watch as your schedule permits. See the full schedule here.
Image credits: AJurno (WMB), CC BY-SA 4.0, via Wikimedia Commons; Bleeptrack, CC BY-SA 4.0, via Wikimedia Commons