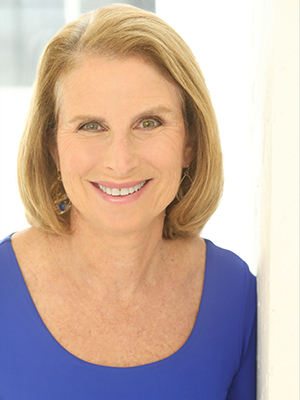 Lorraine Hariton, President & CEO of Catalyst, has volunteered to help Wiki Education in a new capacity as a member of our Advisory Board. Lorraine previously served on Wiki Education's Board of Directors, and is greatly valued for her fundraising expertise and knowledge in STEM.
She advocated for Wiki Education's successful Year of Science in 2016, which helped young scientists learn about science communication, while improving Wikipedia's science coverage for millions of readers worldwide. In 2016, more than 6,200 students contributed nearly 5 million words to science articles seen more than 262 million times.
As the leader of Catalyst, Lorraine is dedicated to accelerating positive change for women. Her extensive career includes senior-level positions in Silicon Valley, as well as leadership roles across the private, nonprofit, and government sectors. She served as CEO of two Silicon Valley start-ups and held senior executive roles at IBM and other public companies.
In 2009, she was appointed by President Obama to be Special Representative for Commercial and Business Affairs at the US Department of State. Most recently, Lorraine was Senior Vice President for Global Partnerships at the New York Academy of Sciences. She was instrumental in creating the Global STEM Alliance and its 1000 Girls, 1000 Futures program, a global mentoring initiative to help girls pursue careers in STEM.
Wiki Education is focused on promoting two initiatives in our Wikipedia Student Program: Communicating Science and Knowledge Equity. I'm excited to work with Lorraine to broaden Wikipedia's content of women and other historically marginalized groups in the STEM fields and beyond.
"I look forward to continuing to help Wiki Education achieve its vision of representing the sum of all human knowledge in this new advisory capacity," Lorraine says. "Women, people of color, and those of different sexualities deserve to be recognized for their accomplishments on Wikipedia. I'm happy to spread the word of Wiki Education's equity work in making that possible."