If you visit the Students tab of your course page, you may notice that it looks a bit different. As the first phase of our Spring 2020 push to improve the instructor user experience, we've rolled out a new version of the Students list that lets you view details about the Article Assignments for any student.
This new view builds on the improvements to the student user experience that we launched before the start of the term, and includes links to the key sandbox pages where students will complete the different phases of their assignment — preparing their bibliography, drafting their articles, reviewing the drafts of their peers, and editing live Wikipedia articles. We've built this interface in particular around the task of evaluating student work, and we'll continue to iterate on it over the next several months to make it easier for instructors to efficiently view and grade their students' work for each milestone in the Wikipedia assignment.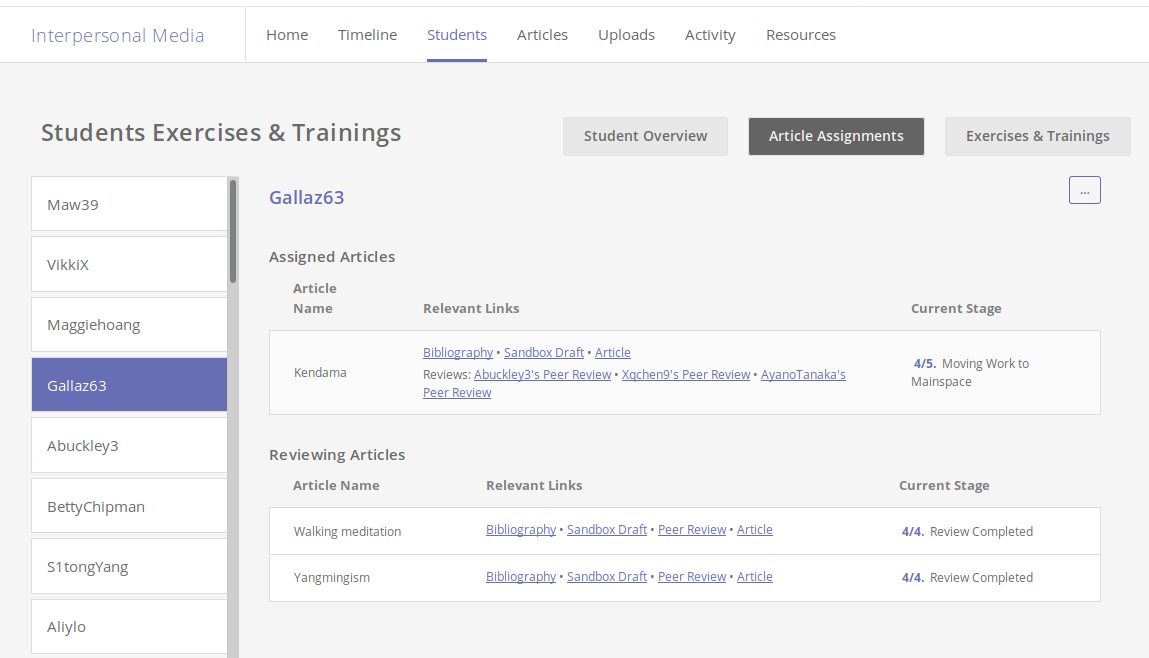 We're eager to get your feedback! If you have ideas for what else could be changed to make the grading process easier, leave a comment on our blog or send an email.
The next phase of this project is to sit down with instructors and see how they make use of the Dashboard for reviewing and grading their students' Wikipedia work. If you can spare an hour to meet with the Wiki Education technology team to test out these features, discuss your grading process, and help us plan further improvements, please let us know!