As a museum-goer, do you ever think about how art museums keep track of their collections? What do they know about the artists that made the art? What do they know about their collection as a whole? How can a museum answer questions about the gender breakdown of the artists in the collections? How can they track popularity of paintings, equity of artists represented, and other details about their thousands of items? One answer to this is Wikidata!
When museums contribute to one of the world's largest linked data repositories, we can all learn more about their collection. Linked data allows for powerful queries to reveal insights about artist gender breakdown, materials used, exhibition information, and provenance of works. By having this data on hand, museums can provide a fuller picture of their works and strive for better representation within their collection.
Two members of the Experience Design department from the Art Institute of Chicago—Josh Andrews, Website Product Manager, and Illya Moskvin, Web Developer—attended my Wikidata courses. In these courses we cover a broad curriculum tailored to linked data beginners and those familiar with linked data concepts. These two in particular had specific goals in mind regarding the Art Institute's collection data. We were able to dive into conversations about representing artists, their works, and so much more data that could be associated with them.
In December 2019, I was able to visit the Experience Design department in person. We had the opportunity to discuss ways to stay engaged on Wikidata and advocate for broader adoption within the institution. We also started to answer the question "what can an art museum learn from Wikidata?" We uncovered a few definite use cases for Wikidata including the following:
Collections have incomplete data about their works. Other institutions or editors could help fill in those gaps on Wikidata.
Having a persistent URL on Wikidata increases the visibility of items thanks to Google's (and other search engine's) emphasis of Wikimedia URLs in search results.
Using authority control makes an institution a more definitive source about collection data (if the museum knows the most about a particular work, they would likely have the most detailed data – sharing that on Wikidata would further cement that authority).
Institutions gain additional discoverability/linking through identifiers across other databases (Getty, other museums).
By having collection data structured across several institutions, the ability to query across collections becomes possible.
Queries can answer any number of questions posed by patrons, artists, publishers, researchers, board members, or colleagues from other institutions.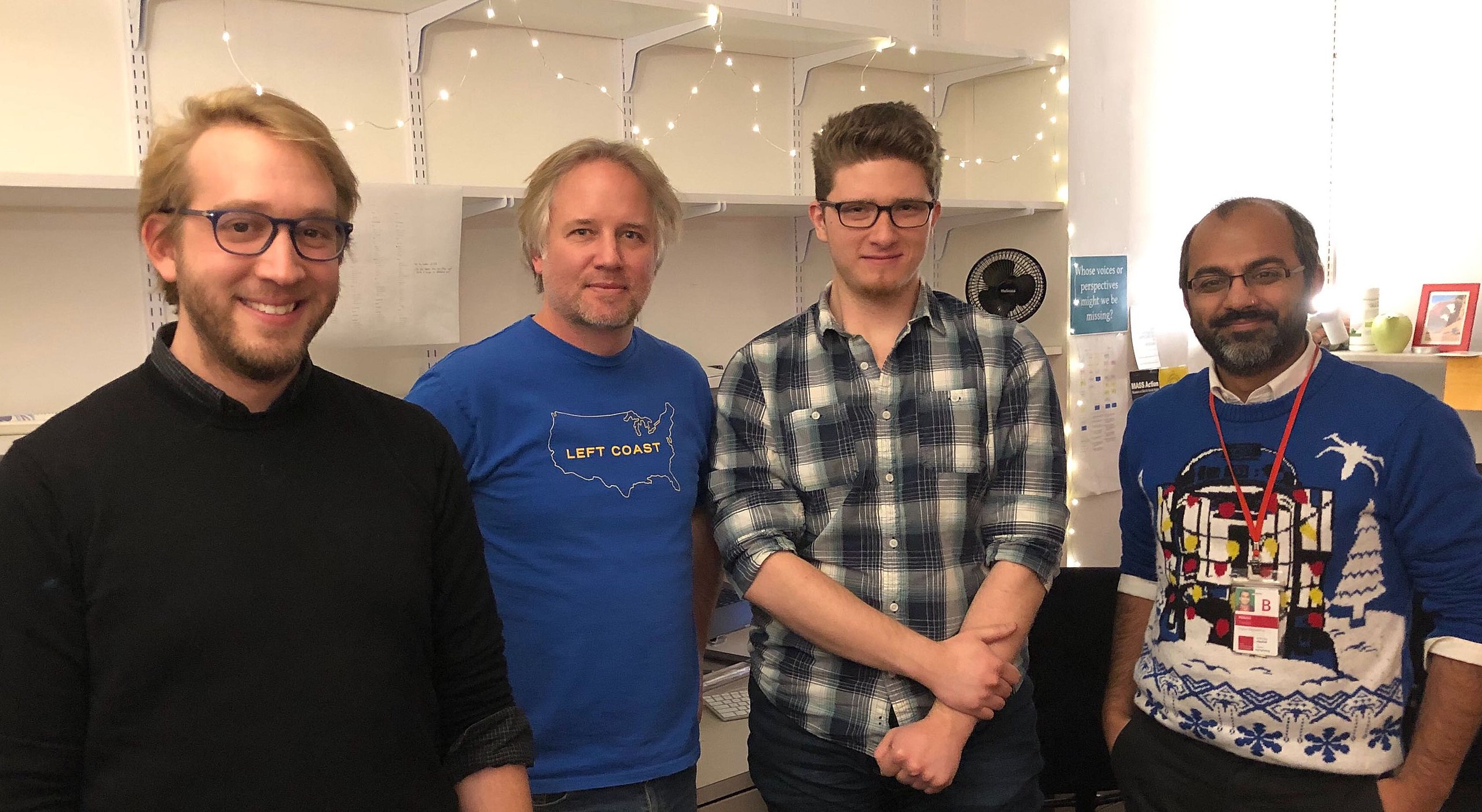 Some museums and other institutions have found ways to fund a Wikimedian-in-Residence, which is a way to ensure collection data is well represented on Wikidata and other Wikimedia projects (like Wikipedia). This can be a dedicated position whose responsibilities are established by the organization with the aim of sharing institutional data on Wikimedia projects. We realize that not every organization can support a position like this, but there are other options as well. Making an argument on a departmental-level or even an institutional level for the usefulness of engaging on Wikidata may open staff time to work on these kinds of projects.
It is always exciting to meet course participants in person and see the impact a course like this can have. It is especially exciting to meet them when there is so much enthusiasm, curiosity, and dedication to improving access around knowledge about a collection. Keep an eye on the Art Institute and its collection as more of it continues to appear on Wikidata.
---
Registration for our upcoming Wikidata courses is open! New to linked data? Join the open data movement in our beginner's course. Have more experience with linked data or Wikidata? Sign up for our intermediate course that focuses on possible applications. Or visit data.wikiedu.org for more information.
---
Want to hear from participants about what courses are like and how they're using their new skills? Check out these testimonials.