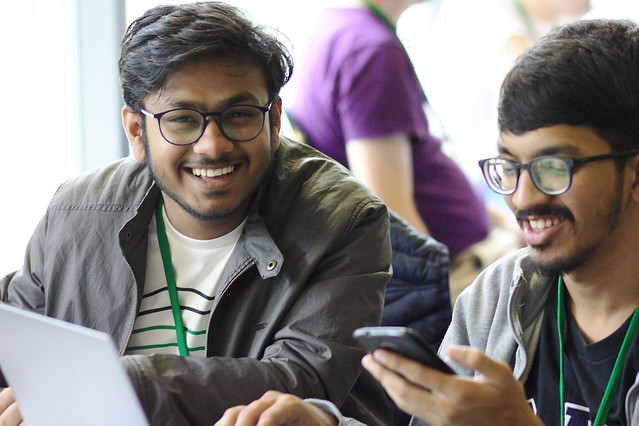 This past week, Wiki Education's technical team attended the 2019 Wikimedia Hackathon where the Program & Events Dashboard was featured as a prominent area of focus. While there, Sage Ross & I were able to meet with Czech users, network with other developers working on Wikipedia projects, and build a number of features for both our global tool and classroom tool.
For those who haven't heard of one before, a hackathon is an opportunity for people across the technology industry to come together and "hack" on a product or project for a set amount of time, i.e. solve known issues and make improvements. At the Wikimedia Hackathon, participants were encouraged to work on improving the new editor experience, mobile contributions to Wikimedia commons, and also features of Wiki Education's own dashboard.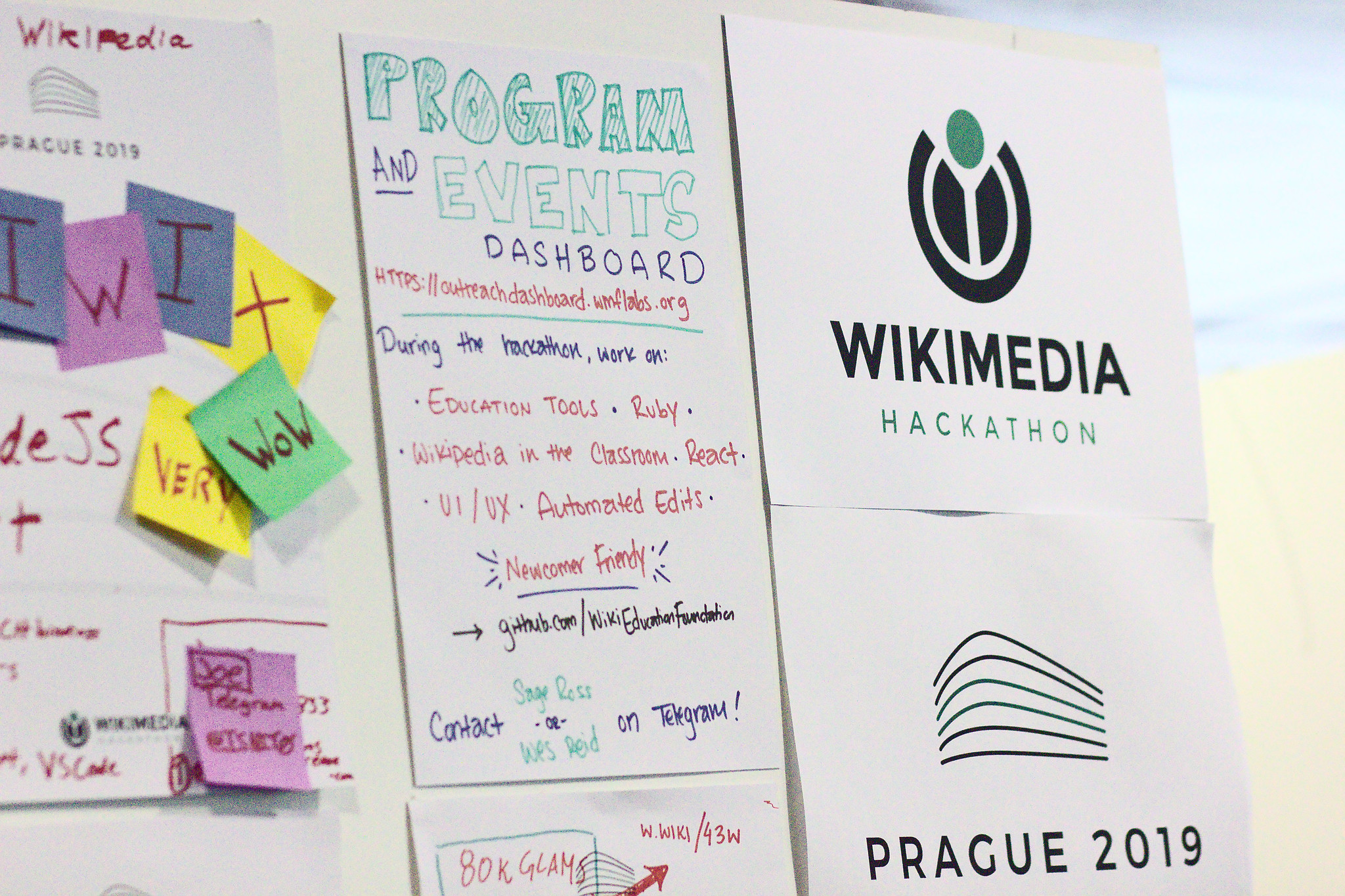 Our team started by meeting with Czech Dashboard users and getting feedback on our tool and how it could be improved. The Czech team had a number of great suggestions from increasing the visibility of various admin links and buttons to making public stats more readily available for other developers to use. Our team then worked on these tasks along with other fantastic volunteers such as psinghal20, takidelfin, and urbanecm.
All told, our developers and volunteers were able to complete over half of the requests from Czech users in just one weekend! These improvements will help teams across the world using the Dashboard.