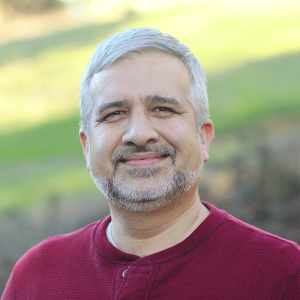 I was born in a time of revolution. But once I was old enough to understand, the failed uprising was just a story told by parents and referenced in newspaper stories; it was absent from both the books we read in school and the works of local historians I borrowed from the library. Somewhere along the way, I learned that the Black Power movement in Trinidad and Tobago had its origins in Canada, in a sit-in at a Canadian university that turned into a vandalised computer lab, but I had no tools to learn more of what happened.
For me, Wikipedia has always been about empowerment. My first edits were about claiming the right to have a say in the way our own stories are told. But telling that story is difficult when the sources are scattered through academic journals locked behind paywalls, and you have no conceptual framework to guide your inquiry. So while I've had twenty years to fill the gaps in my knowledge, it never happened. It was too great an undertaking.
When I saw that a student in Thomas Peace's Crises and Confederation class had created an article about the Black Power movement in Montreal, my interest was piqued, but I wasn't prepared for the reaction the article evoked. Reading it, avenues opened, the world seemed a wider place. A question that had sat unresolved and unanswered for 30 years suddenly came to life. Pieces fell into place, and history resolved into something I could see myself in. New questions came to the fore — who were the ten Trinidadian students arrested as part of the protest, and where did their lives lead them? These are answerable questions, both because there are sources in the article and because I now have concrete questions that I can ask. While the sources aren't immediately accessible to me, I can track them down. If I do, I can pay the favour forward, adding information to Wikipedia (or Wikidata) that will make the connections easier for the next person to make.
But even as questions are answered, new ones that are both more personal and harder to answer come to mind. My late aunt attended Sir George Williams University in the late 1960s. Did she know these people? How did she see these events, and those that followed in Trinidad and Tobago? Unaware of the connections, I never had the opportunity to learn how she might have experienced this time.
Writing a Wikipedia article gives students a sense of ownership, a sense of participating in the construction of their own knowledge. It helps with writing, with media literacy, gives them a chance to engage more deeply in the subject matter. But there's more to it than that — writing a Wikipedia article allows students to contribute to a body of freely-available knowledge. Sometimes, it's knowledge that will profoundly affect their reader.
---
You can read more about the contributions of Dr Peace's class in our roundup of the class's contributions.
---