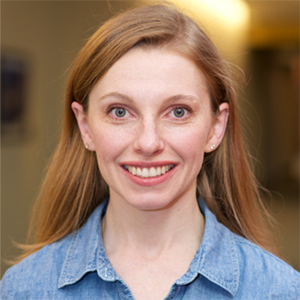 Dr. Jackie Koerner is a Visiting Scholar partnered with San Francisco State University's Paul K. Longmore Institute on Disability. The Visiting Scholars program connects experienced Wikipedia editors, like Jackie, with access to academic sources. The partnering university thus expands the reach of their collections, and a Wikipedian is better equipped to continue spreading free knowledge.
Jackie created an article for the 504 Sit-in as part of her Visiting Scholar position, which was recently featured on Comedy Central's Drunk History. Read our write up about it here.
She has contributed more than 5,000 words to the existing article about disability in the United States, expanding the article's coverage of demographics of those with disabilities, links between poverty and disability, and stigma and discrimination that people with disabilities face in the American schooling system.
And she has created the article for the Superfest International Disability Film Festival, a cultural event that began in Los Angeles in 1970 and is now a two day festival in the San Francisco Bay Area. The festival features films focused on real life experiences of people with disabilities, as well as films that star and were developed by people with disabilities. Sign language interpreters and film narrators are available to make the film experiences accessible for all. Jackie has added more than 7,000 words to the article and other editors have since contributed as well.
Jackie has already made great progress in her position, having contributed almost 30,000 words to Wikipedia articles related to disability rights and culture. Follow along here!
---
Jackie wrote about why she was drawn to the Visiting Scholars program here. For more information about Visiting Scholars, visit our informational page or reach out to contact@wikiedu.org.
---