I'm back from Wikimedia Conference 2018 in Berlin, where I had the privilege of spending time with some of the most inspiring and lovely people I know: leaders of the global Wikimedia movement. These are people from all across the world who are working together on the Wikimedia mission, and joining them in person is a powerful reminder of how lucky I am to have fallen in with this crowd.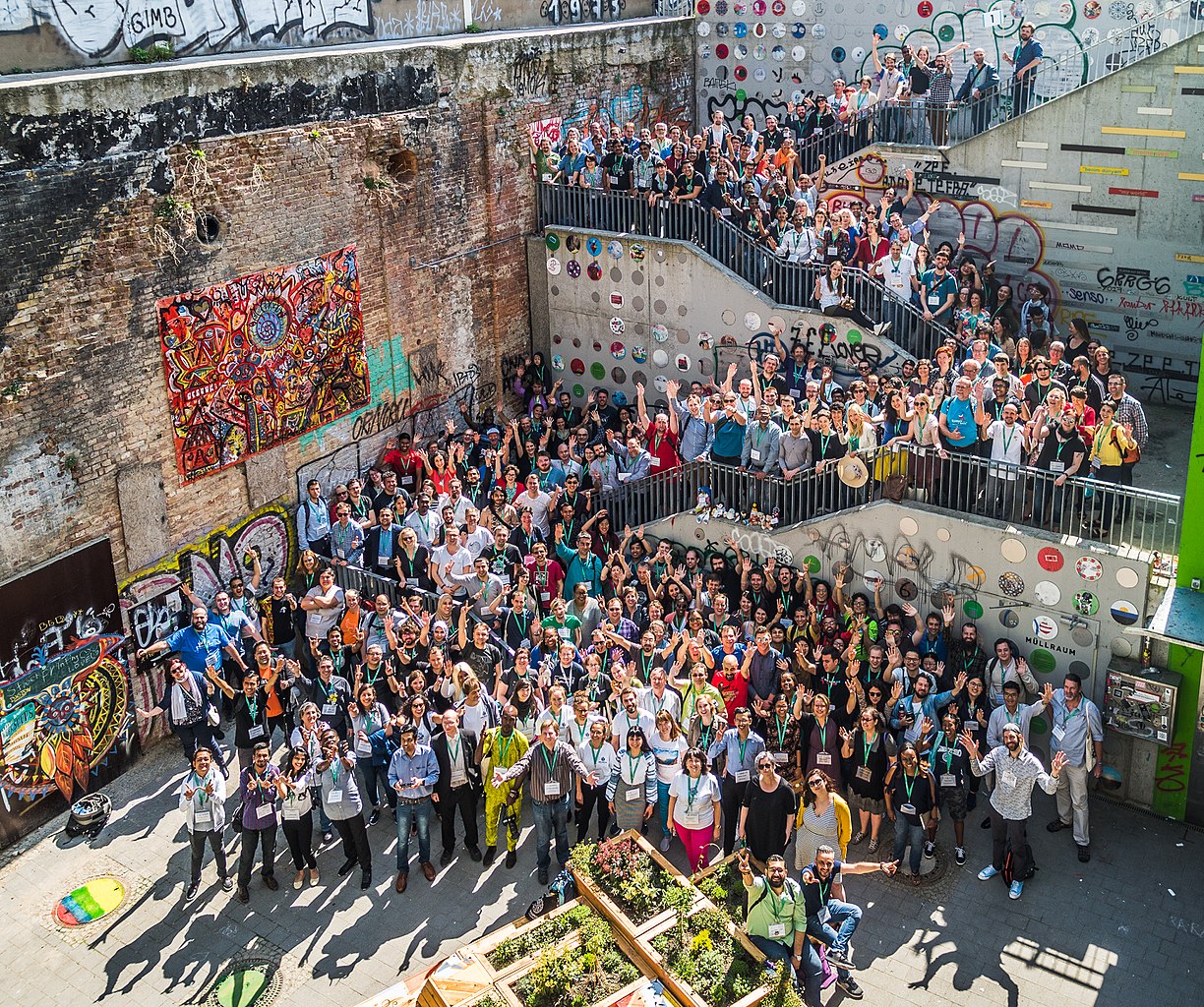 One of the developments I'm most excited about is Structured Data on Commons. This project will bring first-class metadata support to the image and media files on Wikimedia Commons, including translatable captions and Wikidata integration so that we can tag an image with exactly the things it depicts. This opens up the possibility to do curation and annotation independently of the MediaWiki user interface — such as via the Dashboard, in the same context where we can currently view the media contributions from a group of new users. (In fact, Outreachy intern Urvashi Verma will be laying the groundwork for that kind of curation activity in the Dashboard this summer.) More broadly, it could enable a wide range of "microcontributions" that work well for mobile-only internet users, who so far have been limited in what they can practically contribute to Wikimedia projects.
My main role at the conference centered on our Dashboard software — in particular, the present and future of the global Programs & Events Dashboard that we maintain for use by the global Wikimedia community. It was extremely gratifying to meet so many people who have already been using it — "this has made my work so much easier" is a remark I heard more than a few times — and the questions and concerns I discussed with these folks reinforced my ideas of what the most imporant priorities for further Programs & Events Dashboard development ought to be. I'm also excited to work with Wikimedia Foundation Community Programs team to provide better support for users who have questions or run into problems going forward.
And the personal highlight of the trip? I got to meet recent Outreachy intern Candela! Candela is a developer based in Berlin who is currently working on building diversitytickets.org, and she came by the conference meet some of the folks who've been using the Dashboard. 😀