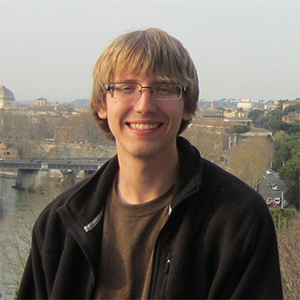 Paul Thomas is User:Gen. Quon, an active Wikipedian who has helped an impressive 267 Wikipedia articles reach Good Article status, as well as several to reach Featured Article status. In October, we announced that Paul would receive access to scholarly databases to help in his efforts to improve the world's favorite online encyclopedia. And now, thanks to the University of Pennsylvania, Paul has access to key scholarship for one of his main topic interests: Classics.
Previously, Paul wouldn't have been able to create as comprehensive an article as the one he created for the 4th century Latin poem, Cento Vergilianus de laudibus Christi. Nor would have have been able to bring it up to Featured Article status, as he did in November. The poem, which focuses on the life of Jesus Christ and draws heavily on the works of Virgil, was arranged by Faltonia Betitia Proba, possibly the earliest female Christian poet. It was widely circulated and used in schools to teach Christianity.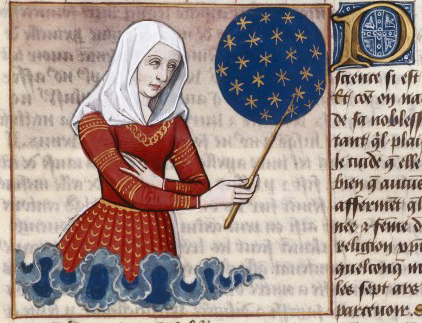 Nor would Paul have been able to bring the article on Orientius's 5th-century poem, the Commonitorium, to Good Article status, another article that he created. The poem details the way to heaven, and the setbacks one might face on the way.
And in October, Paul brought the article about the Liber physiognomiae, a book written in the 13th century about physiognomy, the evaluation of a person's personality based on their outward appearance, up to Good Article status.
The article about the first century poem, Astronomica, by Manilius is of Featured Article quality, as well, thanks to Paul. The article's reference section shows his access to Astronomica translations through the Harvard University Press and Cambridge University Press, as well as secondary analyses found through JSTOR through journals like The Journal of Roman Studies, Illinois Classical Studies, and Classical Philology. Paul has made particular use of the Loeb library, where he was able to find these sources and which he describes as having been "indispensable" in his work. The database would have been inaccessible if not for access provided by the University of Pennsylvania.
Through our Visiting Scholars program, we connect universities with prolific Wikipedia editors. Universities provide database and archival access to the Wikipedian, who in turn improves articles about a topic area of mutual interest. Academic research and collections thus reach wider audiences, and Wikipedia's volunteer editors can make even more valuable contributions to this valuable resource for public knowledge.
So far, Paul has written some impressive articles since becoming a Visiting Scholar thanks to the University of Pennsylvania's vast library resources and its Department of Classical Studies, which has provided undergraduate and graduate programs for more than 200 years. We look forward to seeing what great work he'll continue to do!
Check out which articles Paul is editing now here.
---
For more information about Visiting Scholars, visit our informational page. 
---