One of the wonders of Wikipedia is that it's written almost entirely by volunteers. Together, hundreds of thousands of people have contributed to more than 5.3 million articles on the English language version alone. There is a challenge for Wikipedia inherent in its volunteer model, however: subjects that many people know about, that many people are interested in, and which don't require dense research or specialized training, are far more likely to be the subject of well-developed articles. Sports, video games, and film, for example, are well represented. Some specialized areas like medicine and military history have found groups of highly dedicated editors, but, in general, academic subjects are more likely to be either omitted or poorly covered.
When editors do want to improve an academic subject, they often find that the sources they need are trapped behind expensive paywalls or only accessible via certain institutions. It's for subjects like these that the Wikipedia Visiting Scholars program shines. Through it, Wikipedians form relationships with educational institutions. Volunteers are given access to the institution's library resources, like databases, ebooks, and other materials, and agree to use them to improve articles in a topic area of mutual interest. The institutions increase the impact of their holdings while helping to make a difference in an important subject area, and the Wikipedian is empowered to make contributions without being limited by source access.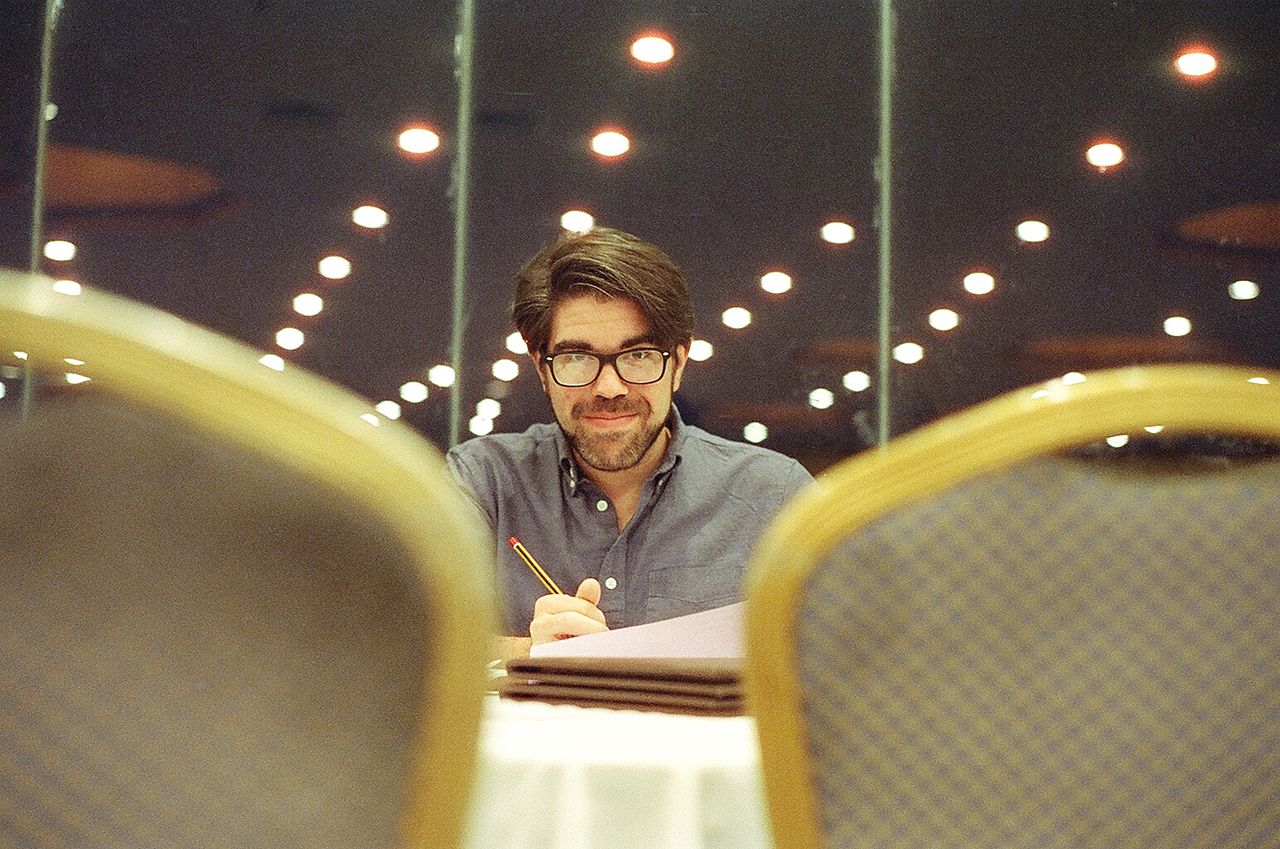 I'm happy to announce the newest Wikipedia Visiting Scholar, Eryk Salvaggio, sponsored by Brown University's John Nicholas Brown Center for Public Humanities and Cultural Heritage. Eryk will be using Brown's resources to improve articles in one of those academic areas that could use a bit more attention: ethnic studies.
Eryk has been a Wikipedian for about two years, editing as User:Owlsmcgee, and in that time has made substantial contributions to a number of articles on Japanese culture, women in the arts, and political prisoners. In particular, he brought the article on State Shinto to Good Article status and either created or made significant improvements to the articles on women in Japan, Itako, women in Shinto, Shinto wedding, Ayoka Chenzira, and the 2010 Manezhnaya Square riot trials.
Eryk has a background in journalism, communications, and academia. He was the online editor of the Bangor Daily News before moving abroad to write and teach English in Japan. He earned a masters degree in Global Communications from the London School of Economics in 2013, where he focused on media portrayals of ethnic minorities and migrant communities in Japan and the UK. His name may be familiar to readers of this blog, as Eryk was also Wiki Education's former Communications Manager. He is currently Event & Social Media Manager for swissnex San Francisco, where he writes about intersections of art, science, research, and technology.
"I'm excited to be back at the intersection of Wikipedia and education as a Visiting Scholar," Eryk said. "I'm a little bit in love with the Wikipedia project, and with Wiki Education's mission to craft solid, reliable content to fill in Wikipedia's missing pieces. Thanks to Brown University, I'll be able to focus on bringing forward information related to the history, art, and culture of global diasporas and the issues related to migration in the United States and abroad."
Sponsoring Eryk at Brown is Jim McGrath, Postdoctoral Fellow in Digital Public Humanities at the John Nicholas Brown Center for Public Humanities and Cultural Heritage.
"Wikipedia is one of the world's largest public humanities projects, and we're delighted to work with Eryk to make it better," he said. "We're particularly excited about the opportunity to think about improving resources related to Ethnic Studies on Wikipedia. With Eryk's help, we can think more about how the research we do on Brown's campus can make a bigger impact on an invaluable digital resource that millions of us rely on every day. The Visiting Scholars Program seems like a great way for a campus like Brown to get its students, faculty, and community partners thinking more about Wikipedia and its relationship to our ongoing work in Ethnic Studies, American Studies, and Public Humanities initiatives. We can't wait to get started!"
Read more about this collaboration in the announcement on the John Nicholas Brown Center for Public Humanities and Cultural Heritage website.
Image: Nightingale-Brown House, by Kenneth C. Zirkel, CC BY-SA 3.0, via Wikimedia Commons.