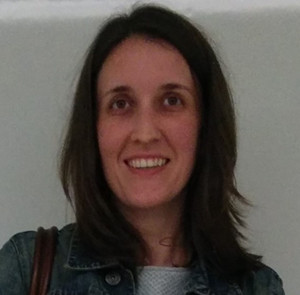 I'm pleased to announce Danielle Robichaud (User:Dnllnd) as McMaster University's Wikipedia Visiting Scholar.
She began editing Wikipedia as an extension of digital outreach efforts in her work as an archivist. Eventually, she became an active editor in her time off, too.
"During the archival description process, archivists write administrative histories of organizations and biographical sketches of record creators," she told us. "The work draws on the same type of writing required to generate good Wikipedia articles. So, from a skills standpoint, the transition was pretty smooth."
Danielle will be working with Dale Askey, McMaster University's Associate University Librarian for Library and Learning Technologies. Asked why he's participating in the Visiting Scholars program, he explained that it's in the best interests of universities, libraries, and other educators to have Wikipedia articles supported by the best sources, which aren't always the most easily accessed. By working with Danielle, McMaster can help while also surfacing some of its rich digital collections. "Wikipedia as an information source is already a key part of the digital fabric. It seems that it's time for universities to get past their collective phobia about it and embrace it as an opportunity."
While looking forward to having remote access to McMaster's research resources, as an archivist Danielle says she's also excited to "explore how material in archives and special collections can be integrated into, and used to generate, Wikipedia content." She will be focusing on people and events that aren't represented well on Wikipedia.
A specific example she wants to improve is the article for Lady Constance Malleson. Highlighting a common symptom of the gender gap on Wikipedia, Danielle explains, "she was an author and actress involved in the pacifist movement during the First World War, yet (until recently) the main focus of her Wikipedia page was her affair with Bertrand Russell, and the open marriage she had with her husband."
The Wikipedia Visiting Scholars program connects experienced Wikipedia editors with research libraries. Together, they find Wikipedia articles to improve using the library's digital resources. For information about sponsoring or becoming a Wikipedia Visiting Scholar, see our Visiting Scholars page.
---
Dnllnd photo: "Dnllnd" by Dnllnd – Own work. Licensed under CC BY-SA 4.0 via Commons. Library photo:  "Mills Memorial Library and plaza" by Tom Flemming. Licensed under CC BY-SA 2.0 via Wikimedia Commons.