The Wiki Education Foundation board has elected two new board members, Shadi Bartsch-Zimmer and Sue Gardner.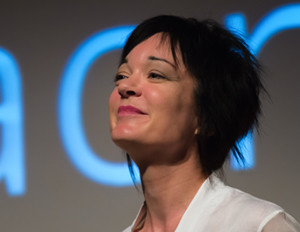 Sue Gardner was the executive director of the Wikimedia Foundation (WMF) from 2007 to 2014 – a period of tremendous growth for Wikipedia's readership and articles. The WMF was the fastest-growing non-profit in the United States by revenue growth and received Charity Navigator's highest rating for governance and fiscal management. Gardner also oversaw the creation of the Public Policy Initiative, which later emerged as the Wikipedia Education Program and Wiki Education Foundation.
Dr. Bartsch-Zimmer is the Helen A. Regenstein Distinguished Service Professor of Classics at the University of Chicago, where she was tenured at age 29. She is currently the Inaugural Director of the University's Stevanovich Institute on the Formation of Knowledge, which examines the historical, social, and intellectual circumstances that give rise to different kinds of knowledge across different cultures and in different eras.
"Dr. Bartsch-Zimmer's expertise in the intellectual history of the west and its foundation in classical antiquity will bring deep theoretical insight to our board's work," said Dr. Diana Strassmann, Carolyn and Fred McManis Distinguished Professor in the Practice at Rice University and chair of the board of the Wiki Education Foundation. "At the same time, Sue Gardner's unparalleled understanding of Wikipedia, and her incredible record of accomplishments at the Wikimedia Foundation, will help the Wiki Education Foundation build even stronger bridges between Wikipedia and academia."
For more information, see our press release.