We've just launched a new course page feature: a diff viewer that lets you see the details of Wikipedia edits without leaving the Dashboard. On the Articles tab of each course, you can now click an article to access the "Show Cumulative Changes" tool. It shows you everything that has been added or removed from the article between your students' first and most recent edit. The "View diff on wiki" button will take you to Wikipedia, where you can navigate through individual changes or view the whole article in it's "before" or "after" state.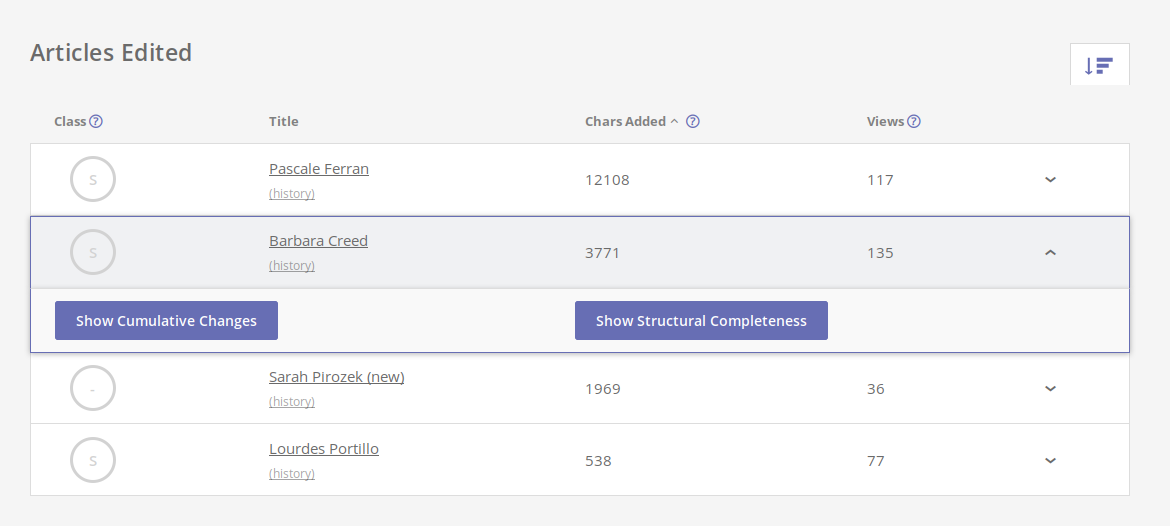 You can also use the Students tab to see recent changes from particular students, or the Activity tab for recent edits by all students in the class.
The diff viewer is a first step toward making it easy to review and evaluate students' Wikipedia editing. We're eager to make further improvements; please give the diff viewer a try, and share your thoughts about how it works for your Wikipedia project.