"If students – and the wider world – don't see stories about the lives and work of women, they will assume that women haven't made substantial contributions to knowledge, or assume they don't belong in certain industries, and continue to perpetuate systems that exclude women or keep them at the margins." – former Wiki Scholars participant
To create a more equitable and just American society, the Smithsonian American Women's History Initiative will amplify American women's accomplishments by adding their biographies to Wikipedia. In a 7-week training course, Wiki Education will guide Smithsonian Affiliate staff through the process of adding notable historical figures to Wikipedia. Our writing group will meet once per week via Zoom on Tuesdays from 11:00am–12:00pm Pacific (2:00–3:00pm Eastern). Join us as we increase the visibility of women's accomplishments and inspire millions of Wikipedia's readers.
ENROLLMENT CLOSED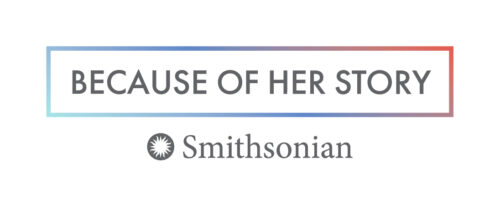 The Smithsonian American Women's History Initiative is an ambitious undertaking to research, collect, document, display, and share the compelling story of women. The Smithsonian is working to create a more equitable and just American society, just as Wiki Education is working to create a more equitable Wikipedia.
In order to increase the visibility of women's history, we're hosting Wiki Scholars courses to train Smithsonian Affiliate staff how to add high-quality biographies of women to Wikipedia. Through this partnership, we will share women's stories with millions of readers, all while preparing museum staff to join the Wikipedia community and continue amplifying their archives and research through Wikipedia well beyond the course.
Why Wikipedia biographies?
When you want to learn about an artist, educator, entertainer, scientist, or any historical figure, a quick Google search will probably take you to her Wikipedia biography. But what if she doesn't have one?
Only 19% of Wikipedia biographies are about women, and even those don't always tell the whole story. Sarah Emma Edmonds was a veteran of the 2nd Michigan Infantry during the American Civil War — in which she served as a man named Frank Thompson. Or did she? Until earlier this year, Wikipedia's article on her had a warning banner indicating the article contained disputed information.
That made the article on Edmonds ripe for improvement from a subject matter expert. Enter Samantha Machalik, a registrar with the Kenosha Museum Campus in Wisconsin, a group of museums including the Dinosaur Discovery Museum, the Kenosha Public Museum, and, relevant for this story, the Civil War Museum.
"We talk a bit about Edmonds/Thompson at The Civil War Museum in the context of women soldiers, and so I wanted to edit and add to her article in order to get that banner removed," Samantha says. "It's unknown exactly how many women served in the Civil War, so, to me, it is important that we are able to share the stories of the veterans we do know."
Thanks to Wiki Education's instruction in the Smithsonian AWHI Wiki Scholars course, Samantha learned how to write for Wikipedia, learning about its sourcing requirements, tone, and just how much work goes into creating each article. She also found course sessions, held via Zoom, engaging, especially listening to other Smithsonian Affiliates present in the course sharing their experiences and asking interesting questions.
All her hard work paid off: Samantha more than doubled the article length, adding enough relevant citations to remove the warning banner. Now, the 20,000+ people who read that biography each year have a better picture of Edmonds' life and the role women played during the Civil War.
Join the movement!
Smithsonian American Women's History Initiative Wiki Scholars (Smithsonian AWHI Wiki Scholars) will emerge with a deeper knowledge of how we maintain Wikipedia, the skills to add information, and the preparation to implement Wikipedia-editing into their roles as museum professionals or volunteers. Participants will develop the technical skills and Wikipedia know-how to disseminate research to the public. Plus, we'll have fun along the way!
Course details
Course dates: September 14th – October 26th (7 weeks)
Class meeting time: Tuesdays from 11:00am–12:00pm Pacific (2:00–3:00pm Eastern)
Application deadline: August 31, 2021
Time commitment per week: One 1-hour meetings per week; 3 additional hours of independent work.
Cost: free for staff of Smithsonian Affiliates
Goal: Create or improve at least one biography of a notable woman using Smithsonian American Women's History Initiative resources and other reliable sources. Participants will each identify 10 American women whose biographies are missing or underdeveloped, helping the Smithsonian build a working list for long-term Wikipedia projects.
Expectations of participants
Qualified applicants are staff of Smithsonian Affiliate institutions.
No experience with Wikipedia is required or expected.
Available for virtual meetings on Zoom, weekly for one hour.
Participants commit a minimum of 4 hours/week, including a one-hour weekly class and independent work.
Participants will make significant contributions to at least one Wikipedia biography by the end of the course.
Participants will develop a list of 10 American women whose biographies are missing or underdeveloped on Wikipedia.
Participants must have access to the internet and a computer.
Participants will fill out a short survey at the end of the course.
Select participants will get the opportunity to be featured on Wiki Education's blog.
ENROLLMENT CLOSED
Testimonials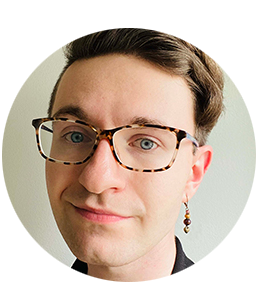 "I got into museum and archival work because I'm interested in the accessibility of information, particularly in relation to diverse and historically underrepresented groups. Editing an open resource like Wikipedia is an excellent way to further contribute to the accessibility of information, while also developing my skills as a historian, archivist, and writer." Read more…
              – Tony Pankuch, Drs. Nicholas and Dorothy Cummings Center for the History of Psychology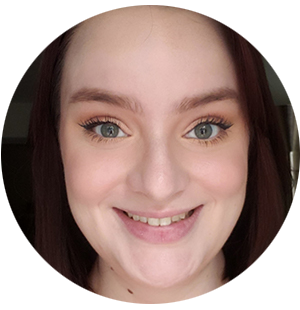 "There is a considerable lack of attention given to the contributions of women in Mississippi throughout its history, particularly women of color. Taking this course allowed me to start evaluating which Mississippi women have the most developed and widely available histories, and re-center the narrative to include women that are more representative of the diversity in the state." Read more…
              – Jessica O'Connor, Mississippi Department of Archives and History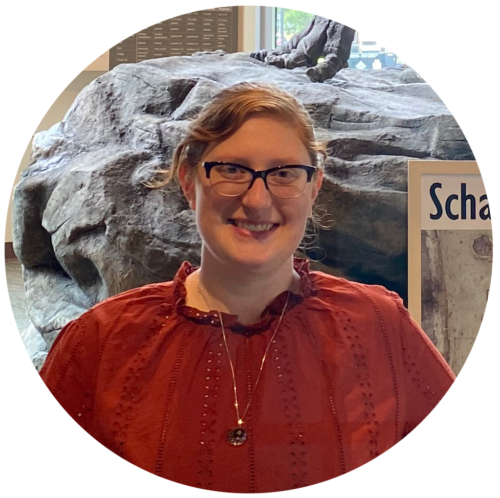 "Wikipedia is the most read information source in English. This could be another way to reach out to the public and share the information that we hold. As educational institutions, sharing this should be our primary goal. Plus, as you are able to link your institution to the article through talking about where an archive or artworks are held, there is the potential that it will direct people to your other online or in person content." Read more…
              – Samantha Machalik, Kenosha Museum Campus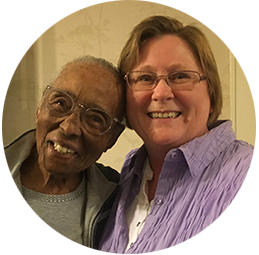 "I know Wikipedia as an easy, go-to resource used by almost anyone who goes online to learn about almost any topic. As a librarian, I know this is a double-edged sword. Like anything, it's only as good as the people who write the articles. One should never assume that the information presented is accurate and up to date without doing additional research. In the library world we often remind people that this is true for all resources — print and online. Helping to make sure what is on Wikipedia related to the topics that our library has a lot of expertise in, such as local history, means the information on Wikipedia about this area will be more accurate." Read more…
              – Monique Shore, Grinnell College
Contact us

If you're interested in buying out a similar, customized virtual course for members of your institution, contact us at partner@wikiedu.org.
Please fill out the form below to receive updates on future course opportunities. Direct any questions here or to partner@wikiedu.org.
---
Photo credits: Smithsonian Institution Archives, Record Unit 371, Box 02, Folder: December 1975, Image No. 75-14850-05.