"This creates a focused opportunity for our design community to proactively build and expand the stories, histories, and contributions of designers to our world. I am proud that we are taking steps to expand public knowledge, build more comprehensive design histories, and create a space for us to recognize designers who have shaped our culture and society."
Help AIGA, the professional association for design, increase the visibility of women and people of color and inspire the next generation of designers. Join us in writing Wikipedia biographies of women designers and designers of color. Our writing group will meet once per week on Wednesdays from 11:00am–12:00pm Pacific (2:00–3:00pm Eastern) via Zoom to learn how to add to Wikipedia. This virtual training course will be free for members of AIGA who are committed to helping train future members how to add design information to Wikipedia.
January 12th-February 16th
Meets once a week via Zoom on Wednesdays
from 11:00 AM – 12:00 PM Pacific (2:00 – 3:00 PM Eastern)
Enroll by November 30, 2021
Why Wikipedia biographies?
A Wikipedia biography recognizes a designer's contributions and work and introduces that designer to a new audience who may not have otherwise heard of them or their work. It surfaces accomplishments and design work for students, educators, journalists, writers, and others seeking to learn about the impact of design. More importantly, it shows individuals interested in design what career paths are possible and illustrates the value of design. Through this project, AIGA wants to expand design histories including publicly recognizing historically excluded designers.
We know that these histories are missing when it comes to more diverse histories of women and people of color. Only 19% of biographies on English Wikipedia are of women. What AIGA has found in its new AIGA Design POV research initiative is that women make up 60% of the design community. We can work to address these disparities and build awareness and a more comprehensive and inclusive understanding of the value design brings to the world.
That's why Wiki Education and AIGA have partnered to create more biographies of women designers and designers of color on Wikipedia.
Join the movement!
In partnership with AIGA, our writing group brings together Wikipedia experts, detailed training, and hands-on guidance, helping members of AIGA join the online community of Wikipedians and network with other designers around the world.
Let's inspire the next generations of designers by adding biographies of women designers and designers of color to Wikipedia.
Course details
Course dates:

January 12 – February 16, 2022 (6 weeks)

Class meeting time: Wednesdays from 11:00 AM – 12:00 PM Pacific (2:00 – 3:00 PM Eastern)
Application deadline:

December 5, 2021

Time commitment per week: One 1-hour meetings per week; 2 additional hours of independent work
Cost: free for members of AIGA
Goal:

Create or improve at least one biography of a designer
Expectations of participants
Qualified applicants are members of the American Institute of Graphic Arts.
No experience with Wikipedia is required or expected.
Available for virtual meetings on Zoom, weekly for one hour.
Participants commit a minimum of 3 hours/week, including a one-hour weekly class and independent work.
Participants will make significant contributions to at least one Wikipedia biography by the end of the course.
Participants must have access to the internet and a computer.
Participants will fill out a short survey at the end of the course.
Select participants will get the opportunity to be featured on Wiki Education's blog.
Testimonials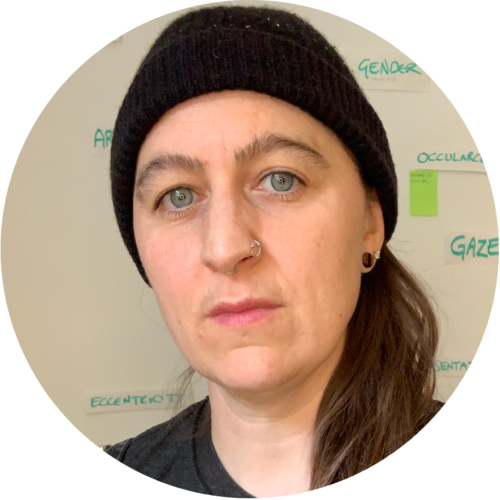 "I found that writing Wikipedia articles about topics that fall within my own writing and research helped me push my own work forward a little. And in so doing, it gave me a small sense of accomplishment, while also providing me with a sense that I am actively contributing to something outside of the, often isolated, process of research and writing." Read more…
              – Cara Tierney, University of Ottawa / Carleton University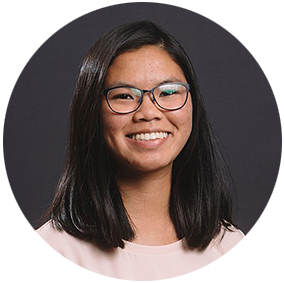 "Women and people of color from underrepresented regions like Africa, the Middle East, Latin America, and Asia have also achieved great things, yet the current cyberspace has not fully been able to tell their stories. Most of the world's population aren't in North America or Europe, but a lot of the content that we see online are controlled and created in these continents." Read more…
– Alicia Robang, Georgia Institute of Technology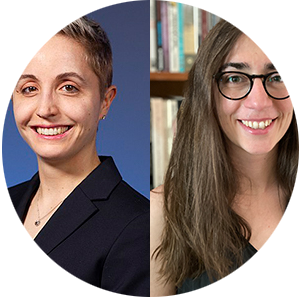 "Another component that we truly valued were the discussions about structural inequities that lead to the underrepresentation of women and minority scientists among biographical articles on Wikipedia. We found that a particularly striking aspect is how social inequities due to gender, class, racial and ethnic marginalization are aggravated in the representation of minorities among Wikipedia editors, featured scientists in the media, as well as in perceptions prevalent in society of which accomplishments are worth revering." Read more…
– Dr. Anna Lappala, Harvard University
– Dr. Julia Dshemuchadse, Cornell University
Contact us

If you're interested in buying out a similar, customized virtual course for members of your institution, contact us at partner@wikiedu.org.
Please fill out the form below to receive updates on future course opportunities. Direct any questions here or to partner@wikiedu.org.
---
Photo credits: