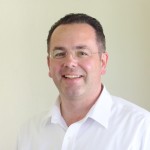 February 18, 2014 was my first day as Executive Director of the Wiki Education Foundation. As we had no office, and much to the amusement of my wife, I was working out of our living room. Except for Jami Mathewson, who would transition into a full-time employee position in March, Wiki Ed had no staff. And although I had received an initial funding commitment from a major donor, a grant proposal to cover most of our expected expenses had yet to be written. With no office, one contractor, and some seed money in our bank account, I wondered whether leaving the executive management team of Wikimedia as operator of one of the top-ten websites had been such a great idea (my wife shared that sentiment).
Today, ten months later, I know it was worth it. Between the end of February and the end of December, Wiki Ed has developed into a functional organization with established processes and a highly committed staff. Admittedly, our organization is still in its infancy. However, many things have changed since we embarked on creating a new non-profit.
The first term that saw Wiki Ed supporting the Classroom Program ended with students adding huge amounts of quality content to Wikipedia. Our second term, which just concluded this month, had a handful of classes adding problematic content. With Wiki Ed's Programs Team having already implemented the first measures of improvement, we're confident that our support for instructors and students will improve in the future. Here are the results of our first two terms in numbers:
Our student editors contributed more than 6 million words to Wikipedia. That's almost 11 copies of War and Peace. And since War and Peace took Leo Tolstoy 8 years to write, we figure that's 86 years of Tolstoy's time: about four years longer than he lived.
If we printed student's work out on a single-sided office printer, we'd have 120 lbs of paper in our office, exactly how much you'd get from an entire tree.
As a full time job, with lunch breaks but no vacations, it would take a staff member 48 weeks of typing those contributions back into Wikipedia.
With Wiki Ed being its own organizational entity, we've also taken a fresh look at how we improve our support for instructors and students. Based on the fact that different content areas on Wikipedia have developed their own rules and regulations, we set out to create discipline-specific handouts. Our goal was to have four of those materials ready by the end of June and today, three of these handouts are already available for download and in print. Moreover, with the "Assignment Design Wizard", Wiki Ed has developed an online tool which makes it easier for instructors to design courses that follow best practices. Our new Assignment Design Wizard is just one of the online support tools on our technology roadmap and 2015 will see more additions to our emerging toolbox for instructors, students, and the Wikipedia community.
Furthermore, with our goal being to systematically fill critical content gaps on Wikipedia, we've also given our approach of how we recruit new instructors for our Classroom Program an overhaul. Instead of just letting the program grow organically, we embarked on creating formal partnerships with academic associations like the American Sociological Association (ASA) or the National Women's Studies Association (NWSA). That way we will be able to specifically target those content areas where Wikipedia's coverage offers most room for improvement.
Finally, our Programs Team has adjusted the Wikipedia Ambassador volunteer role from being class-based to task-based. After collecting feedback from numerous volunteers, we rolled out a new category system for student work, with articles needing specific help being tagged with the task they need. Volunteers who enjoy helping out with specific tasks can thus focus on what they enjoy doing most, rather than being asked to do all aspects of supporting a specific class of students.
All of which is to say that Wiki Ed has been off to a great start. Operating out of our first office in the Presidio of San Francisco, we're now 12 people who share the passion for improving Wikipedia. In 2014 more professors, universities, and courses than ever before have embraced filling content gaps on Wikipedia. We're here to support them when they do, and we look forward to refining our support system in 2015 to make the experience better for all participants.
I'd like to express my gratitude to everybody who supported our mission this year. Whether you're a Wikipedian, Ambassador, instructor, student, Wiki Ed board member, or friend of our organization – you've made a huge difference.
We're excited to see more great work from students and instructors as they join Wikipedia's community in 2015. On behalf of Wiki Ed, I wish you a great New Year!
Frank Schulenburg
Executive Director